Make your NH dream home a reality
Cargill Construction is an award winning construction company that specializes in designing and building luxury custom properties in the Lakes Region. With over four decades of industry experience, we are proud to have our own designer showroom fitted with a wide range of top interior design brands. A one stop solution for our Lakes Region clients, our designer showroom offers a fine selection of varying options for custom cabinetry, tiles, exterior siding, windows, roofing, and countertops under one roof — eliminating the need to visit multiple stores for interior selections.
Reinvent Your Home in the Lakes Region by Visiting Our Designer Showroom
We firmly believe that interior design is a collaborative journey, which is why our team works hard to understand our client's expectations, budget, and overall vision. Our designer showroom in the Lakes Region is equipped with a wide range of interior finishes and materials, such as hardwood flooring, countertops, textured tiling, distinctive lighting fixtures, door samples, and more. From maintaining open communication, and recommending the finest interior and exterior options that complement the overall décor of your home, to offering the best prices available on the market, Cargill Construction's designer showroom is well equipped to handle any project.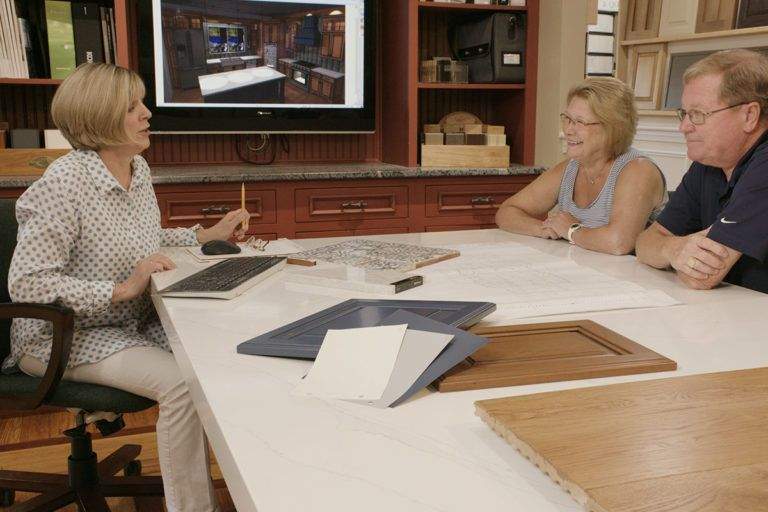 Make Your Space More Appealing by Consulting Our In-House Interior Designer
We have one of three Certified Master Kitchen and Bath designers in the Lakes Region to exclusively serve the needs of our clientele. An interior design project in the Lakes Region can carve out a special space for your hobbies, make it more welcoming, and ultimately increase property value. Since the design process is creatively driven, it can be difficult to translate your ideas into reality, which is why our designer helps you in choosing luxe textures, treatments and colors palettes, picking out accent furniture pieces, blending distinctive styles together, and curating a space that is a reflection of your personality.
Dream Homes
What do you do when the kids are grown up and out of the house; you go back to your roots in New Hampshire of course!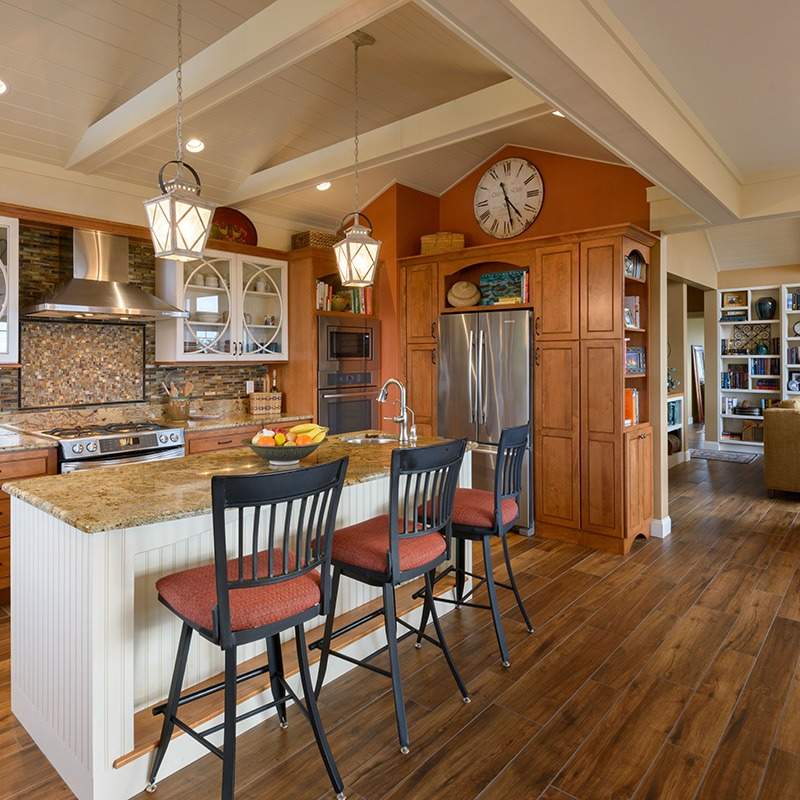 High End Design-Build Company in Lakes Region, NH
Cargill Construction is an experienced design-build company specializing in custom luxury and multi-use homes in the Lakes Region, NH region. Unlike other custom home building companies, we offer design-build services from a single source, guaranteeing the design team is in lockstep with the final construction crew. From lake houses to remote mountain homes, we handle every project from initial design conception to the final construction completion. We take pride in providing Lakes Region, NH clients competitive pricing without sacrificing exceptional work.