Kitchen Remodeling in the Lakes Region of NH:
Kitchen Renovation & Additions
---
Cargill Construction is an award winning, experienced construction company specializing in kitchen remodeling for properties in the Lakes Region. A kitchen remodeling project requires extensive planning, and architectural expertise, skilled workmanship, and the ability to stick to a predefined budget and timeline. With over four decades of industry experience guiding our way, our house remodelers in the Lakes Region can improve the functionality, energy efficiency, comfort, and overall feel of your kitchen. Our home remodeling has a firm belief in collaborating with our client, from project inception to completion, which is why we work hard to understand your expectations and creative vision.
View Projects
---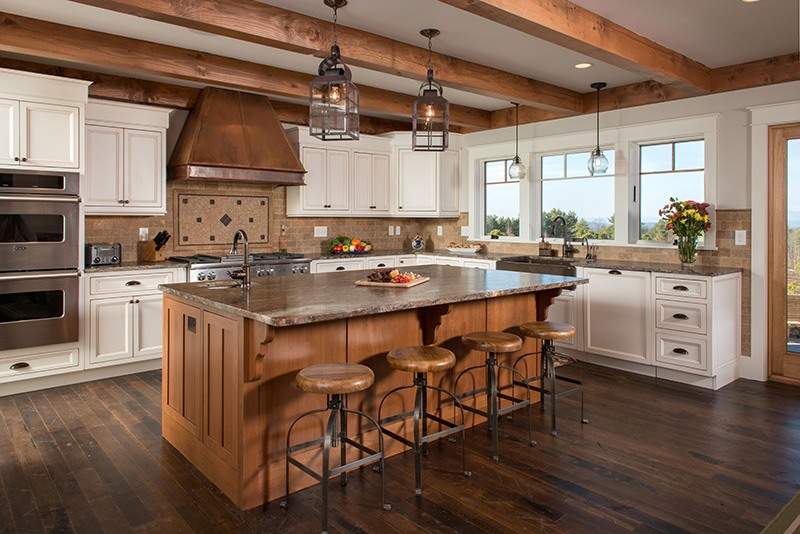 Remodel Your Kitchen With the Lakes Region's Finest House Remodelers
At Cargill Construction, we prioritize creativity, collaboration, and communication, which is why you can trust our home remodeling team in the Lakes Region to declutter your space, give it a modern, traditional, or minimalistic style, improve the way you cook and entertain your guests, and ultimately add details that marries each element seamlessly. From designing and building large airy spaces, and high ceilings, to adding wooden beams and worn finishes, our team works to bring your dream kitchen to life.
---
Revamp With Our Kitchen Remodeling Service in the Lakes Region
An outdated, poorly designed kitchen can make your entire home look unappealing. With the kitchen being the heart of your home — a space to entertain and dine, it needs to be customized to meet the specific needs of your lifestyle. At Cargill Construction, our home remodeling service in the Lakes Region is renowned for designing and remodeling custom kitchens of all sizes and styles. From installing luxe custom cabinetry available in a wide selection of finishes, installing hardwood flooring and lighting fixtures to selecting the perfect sink and countertops, our Certified Master Kitchen designer can offer you elegant, contemporary, and innovative kitchen remodeling solutions.
---
Dream Homes
What do you do when the kids are grown up and out of the house; you go back to your roots in New Hampshire of course!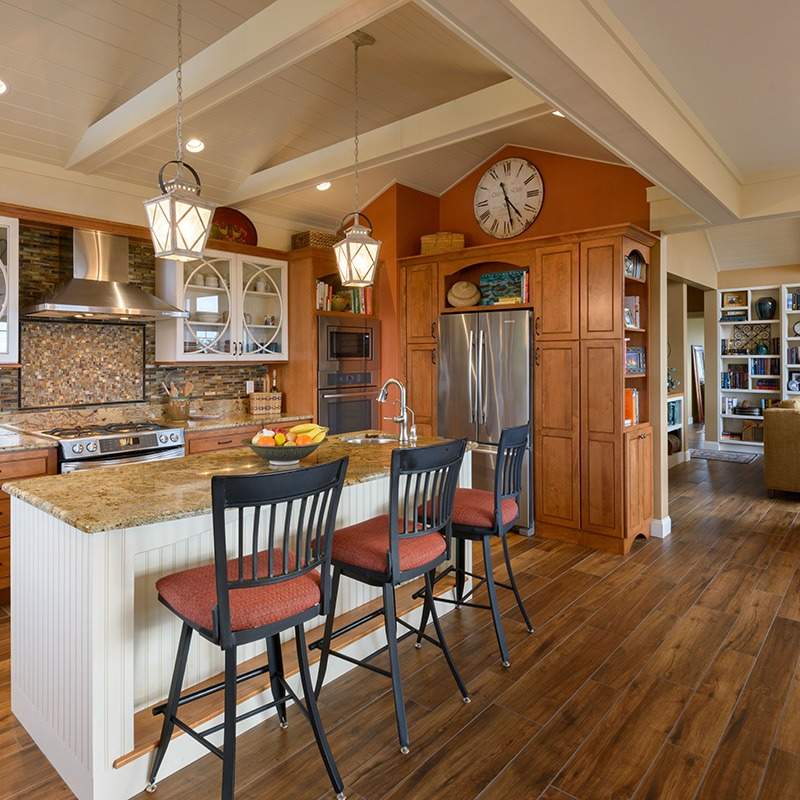 High End Design-Build Company in Lakes Region, NH
Cargill Construction is an experienced design-build company specializing in custom luxury and multi-use homes in the Lakes Region, NH region. Unlike other custom home building companies, we offer design-build services from a single source, guaranteeing the design team is in lockstep with the final construction crew. From lake houses to remote mountain homes, we handle every project from initial design conception to the final construction completion. We take pride in providing Lakes Region, NH clients competitive pricing without sacrificing exceptional work.