Ski Home Builders in the Lakes Region of NH:
Custom Ski Home Builders
---
Cargill Construction is an award winning construction company specializing in designing and building custom luxury construction and handling renovation projects in the Lakes Region. With over four decades of industry experience leading our way, our custom home building service is distinguished for seamlessly blending cutting edge innovation, sustainability, and sophistication. Our home design team in the Lakes Region also works closely with you to better understand your needs so that we can design and build a ski home that fits your budget. From setting realistic timelines to consistently collaborating and communicating with our clients, we are one of the finest house contractors in the Lakes Region.
View Projects
---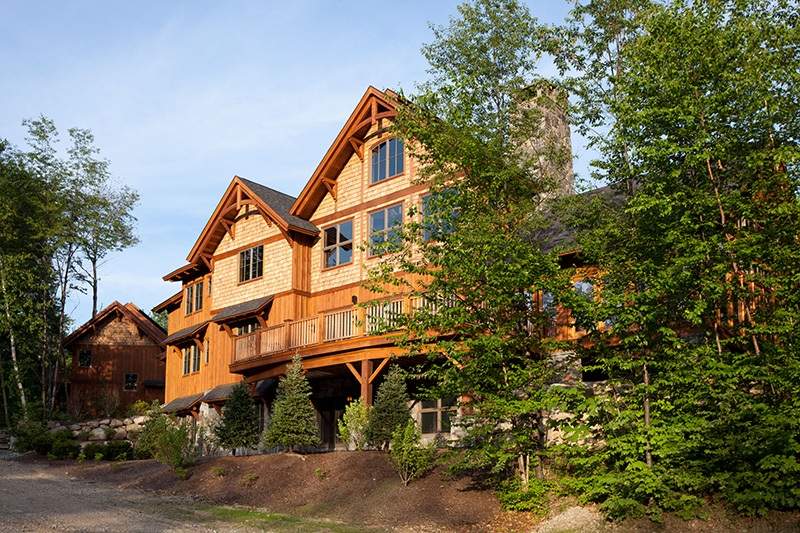 Design & Build Your Dream Ski Home in the Lakes Region
A ski home should be a reflection of your personality and lifestyle. At Cargill Construction, we are a one stop custom home building company equipped to handle any project of any magnitude. We have a keen understanding of designing contemporary, sleek, and stylish homes with a personal touch. No job is too small or big, so you can trust our custom home services in Lakes Region to design and build custom gourmet kitchens, heated ski rooms, open fireplaces, or even wine cellars. To experience refined craftsmanship in construction, consult our custom homes building team in the Lakes Region.
---
Bring Your Interior Vision to Life With Our House Contractors in the Lakes Region
A well designed ski home can take your time in the mountains to the next level. Our home design team in the Lakes Region can take your property's value, functionality, and overall aesthetic to the next level. From selecting custom items, finishings, and materials for your new ski home to thinking creatively in terms of colors, layout, and design style, we're committed to curating a space tailored for your needs. With our own design showroom with one of three Certified Master Kitchen and Bath designers in the Lakes Region, we can give your ski home a traditional, rustic, or minimalist feel.
---
Dream Homes
What do you do when the kids are grown up and out of the house; you go back to your roots in New Hampshire of course!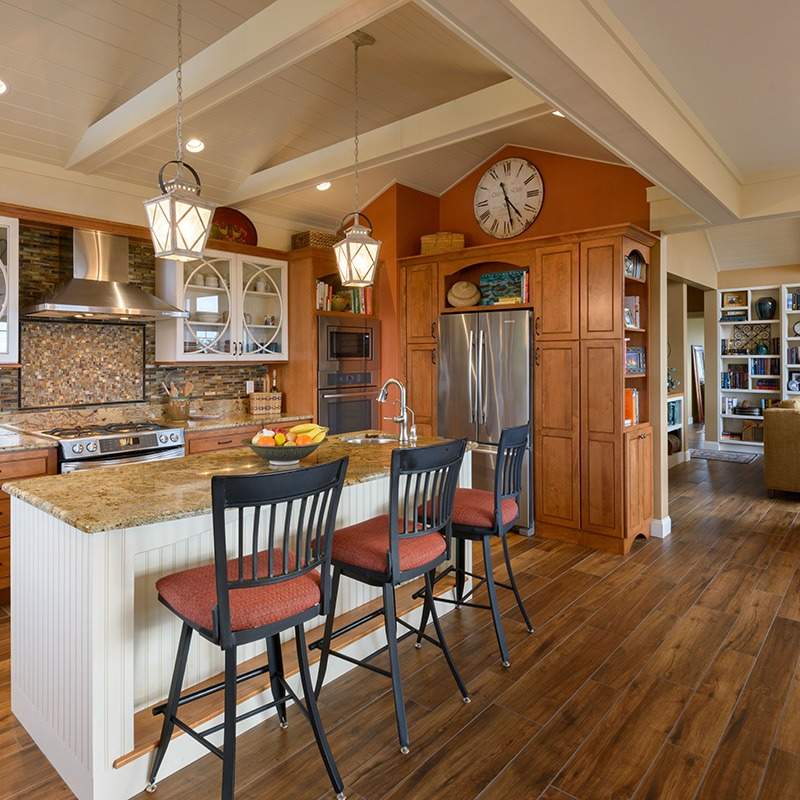 High End Design-Build Company in Lakes Region, NH
Cargill Construction is an experienced design-build company specializing in custom luxury and multi-use homes in the Lakes Region, NH region. Unlike other custom home building companies, we offer design-build services from a single source, guaranteeing the design team is in lockstep with the final construction crew. From lake houses to remote mountain homes, we handle every project from initial design conception to the final construction completion. We take pride in providing Lakes Region, NH clients competitive pricing without sacrificing exceptional work.